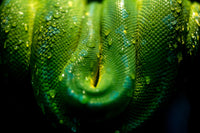 Welcome to Stingers Reptile Carry Out
With the changing of times ... we encourage you to shop our online available reptiles.  If you don't see what you are looking for today... check often as we are constantly updating! If you need our assistance we're only a phone call away!  Please phone during normal business hours.
Quality, well cared for reptiles ... at the click of a mouse!
We are on Counter Sales only... no foot traffic is permitted beyond on sales counter. This has been implemented due to theft. Once you pick which reptile you are interested in ... phone before you visit! Not all reptiles are on location.
AWESOME REPTILE PRODUCTS: We have set ups and all sorts of reptile products for you to purchase at our store to keep your new reptile friend happy and healthy. Product is not available on our site at this time but we can assist you when you visit with what products or set up you will need for that specific reptile friend :)
RESCUES & REHOME: We rescue/rehome reptiles ... adoptions fees apply and those funds help with our future rescue efforts. See our rescue tab and help give a rescue a long term loving home :)
SHIPPING: Shipping is available for some areas & some reptiles. Please phone for quote. Weather permitting!
BOARDING: Going on holiday? Worried about what to do with your reptiles we also board reptiles. Have a worry free vacation! Phone for details & availability